The YMCA is my home away from home. Just like my running group, I love the friends I have made taking exercise classes, in the locker room, dropping the Precious Peanuts off at Child Watch and in the lobby while I work. Today Cousin Holly is going to talk about the friendship element of her experience teaching Zumba, in great style, naturally. Take it away Holly!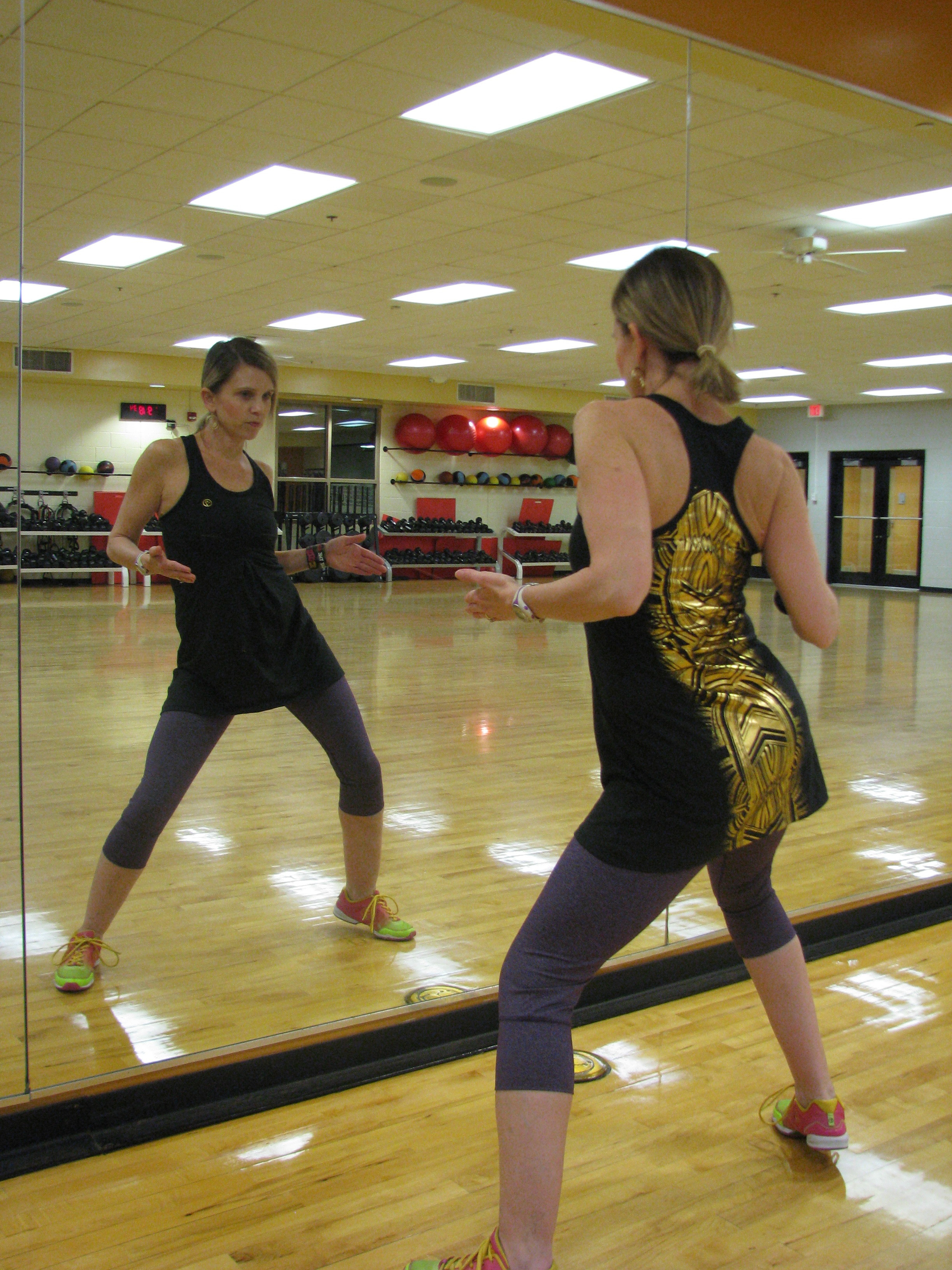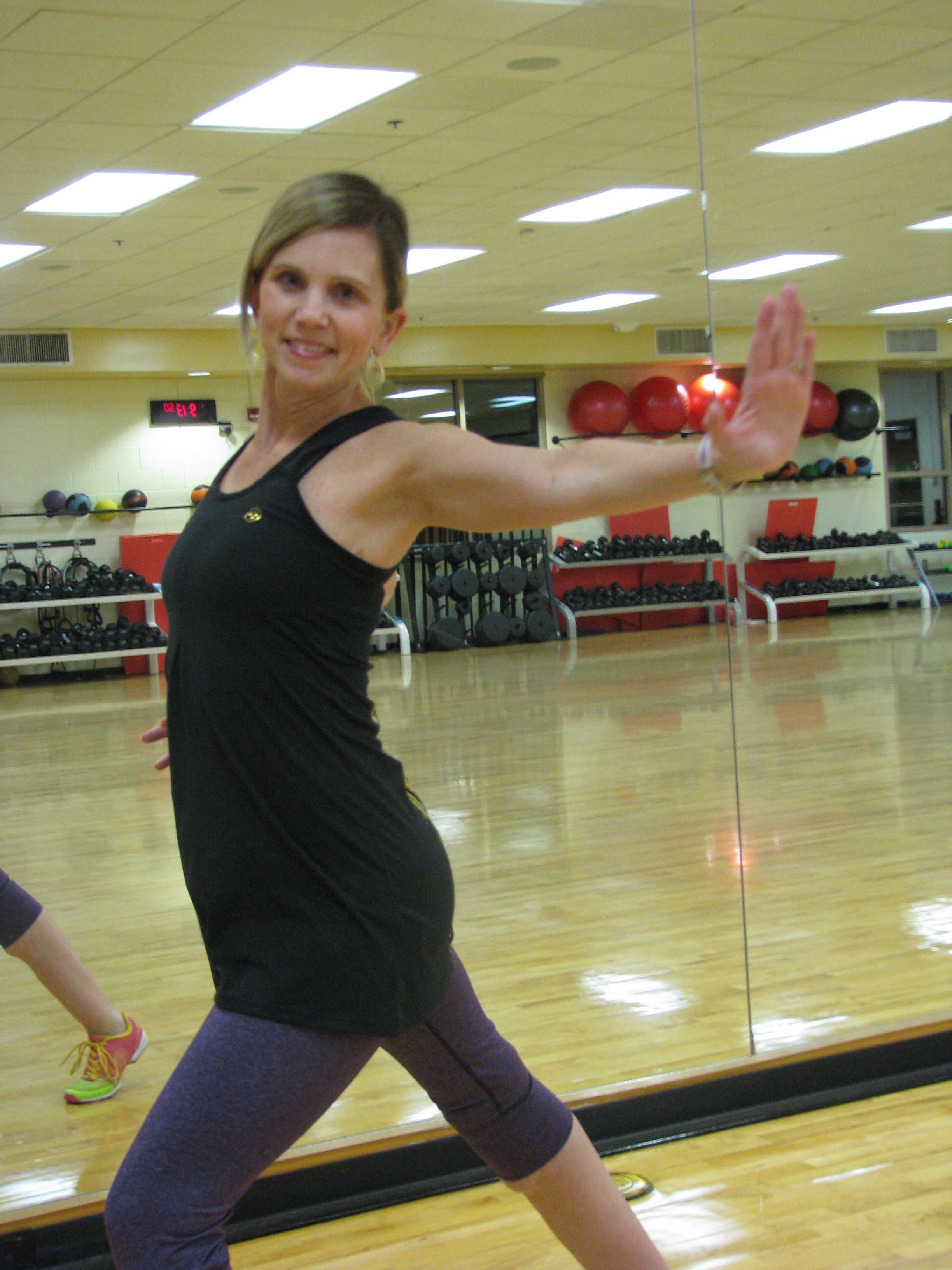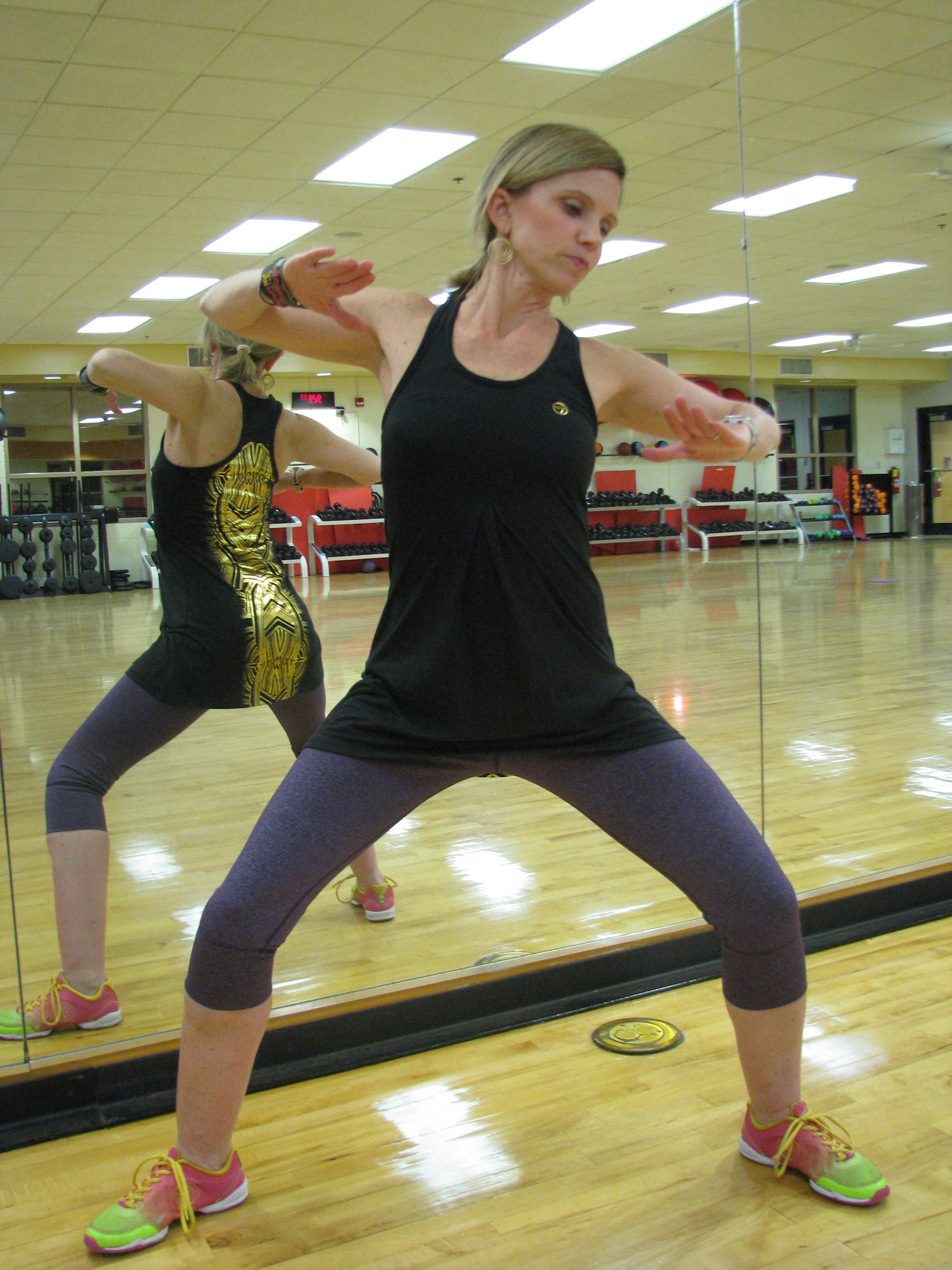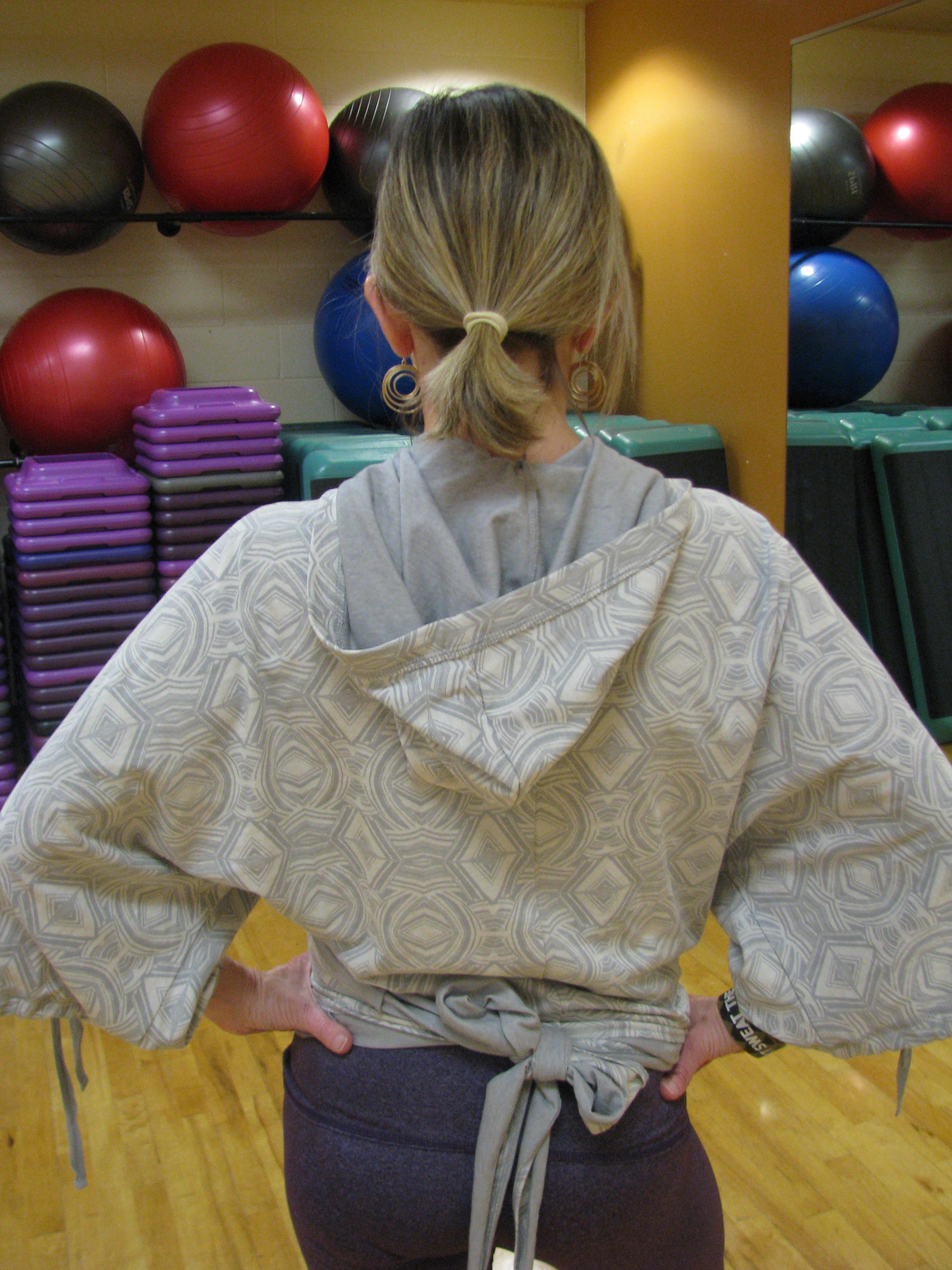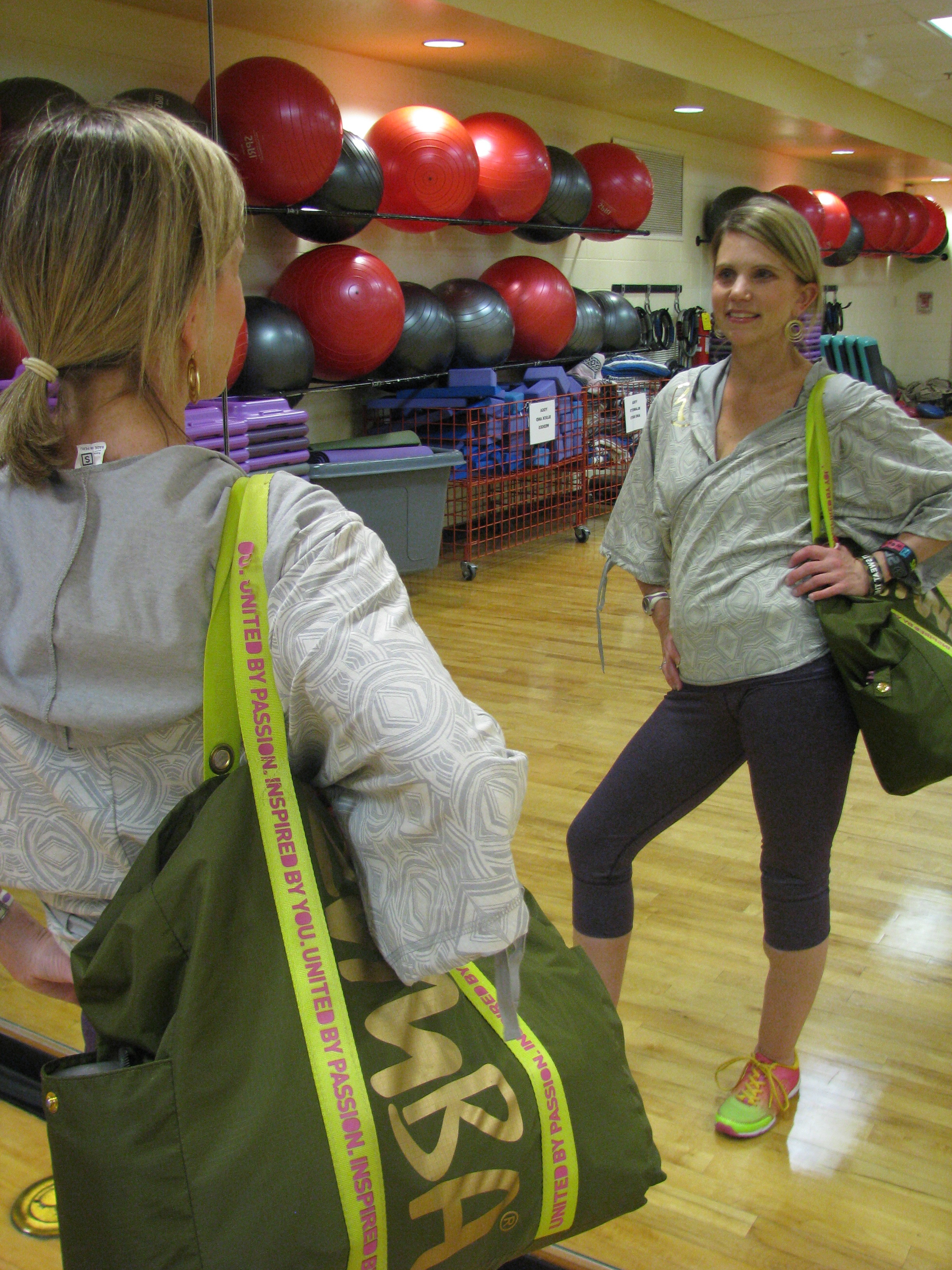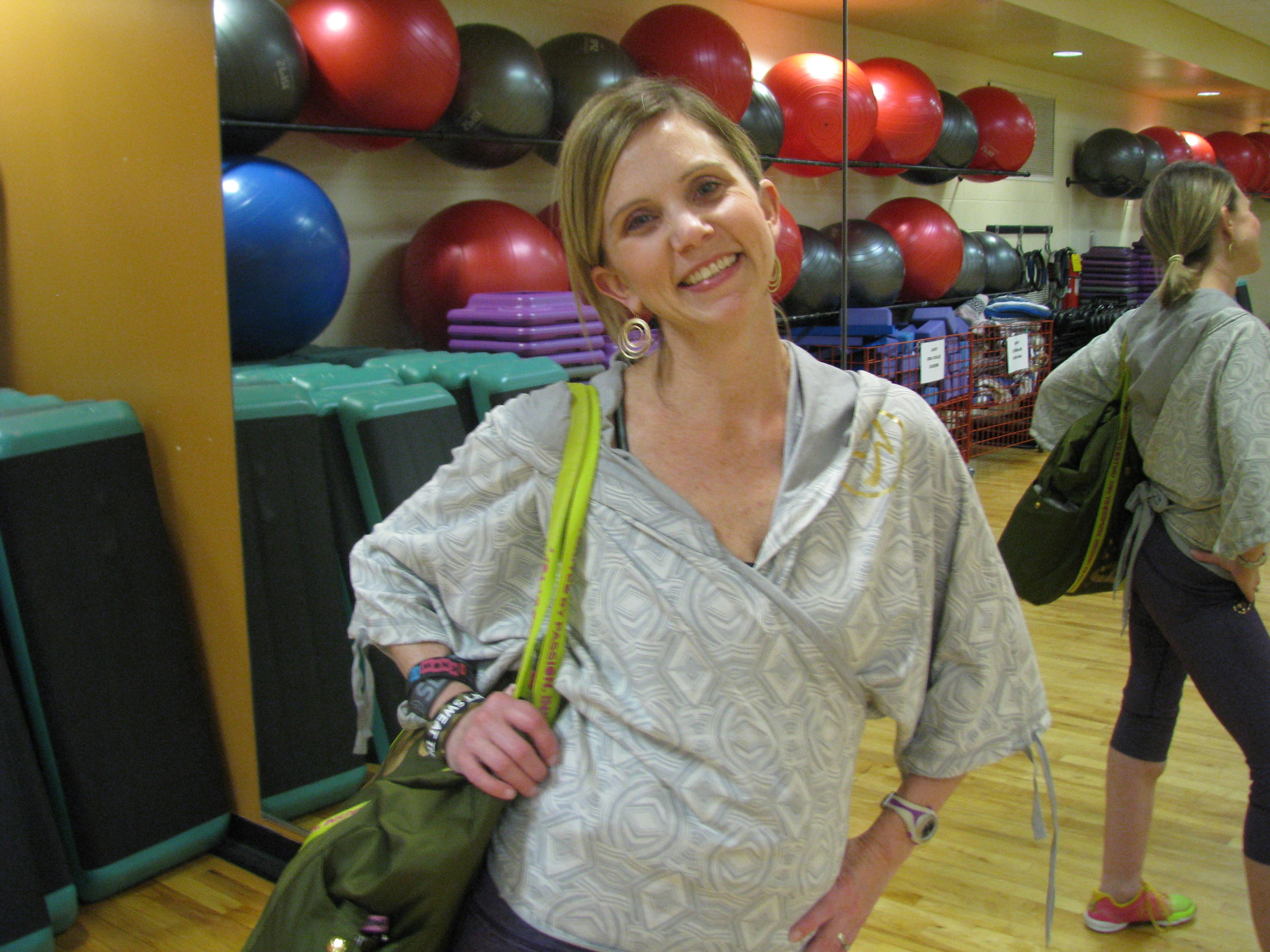 Fitness is a way of life for so many people and everyone has their "thing". Some people run, swim, bike, do Yoga, do bootcamp, and some who just do what ever class is being offered at the time they are at the gym. I never imagined myself as a big fitness person, but the more I got into fitness and started seeing what a difference it has in my life I started trying new things. I tried running, but my knees did not agree. I tried biking, but my butt did not agree. Then I found Zumba. I started with one class a week and then two then three classes a week. I fell in love very quickly. I have a dance background of ballet, tap and point, but I had not danced since middle school. Then I discovered Zumba, which was JUST RIGHT for me. It was something I loved going to, made me feel good, and I felt like I was good at it. I got certified to teach, and that's when it all went uphill for me.
I have met some of the most amazing people through my classes. Most of my best friends are girls I met in class. I can be having the worst day ever, be tired and not want to teach and all I have to do is walk through those doors of the YMCA and walk in the studio and I am greeted by 70 to 80 people smiling and ready to have a good time! It does not matter how good you are at Zumba. Everyone has a great time. We are there for each other. We pray for each other, we laugh and cry together, and the way we all met is through Zumba. My son has a neurological disorder called Neurofibromatosis or otherwise known as "NF." He was born with a bowed leg and wears a brace on his one leg at all times. We always knew he had a high risk of his leg breaking, and it finally did. He had three surgeries on his leg in one week. I was out of work for two weeks, and I was blown away at the amazing support of everyone in my classes. I had emails, text, calls, gifts being delivered for Hayes, and I had dinners brought to us the whole time. I had people who I did not even know their name...just knew their face bringing me dinner, presents for Hayes, and just many many prayers.
This is the bond that Zumba has formed in my life. I've witnessed so many success stories of people losing weight, and they say Zumba is the one reason. It is these stories and the friendships that are the reason I love my job so much. If you have never tried it I highly encourage you to take that step, even if you feel like you can't dance. It does not matter, as long as you move and shake and have a good time, laugh and just enjoy yourself, because everyone deserves a little "me time". Do something good for you and your body and have a blast while doing it. I have a love for fitness and staying healthy all because of Zumba. I feel good about myself and my body all because of Zumba. I feel confident about myself while doing Zumba. I encourage you to try it, and see for yourself! Watch here, and don't say I didn't tell you so...